ISY-99i/ISY-26 INSTEON:Node
Jump to navigation
Jump to search
This node is named My Lighting by default. It's Icon is a computer to the left of the node name. Selecting the name on this node presents a table in the view pane. The table contains the status of all the devices linked to the ISY.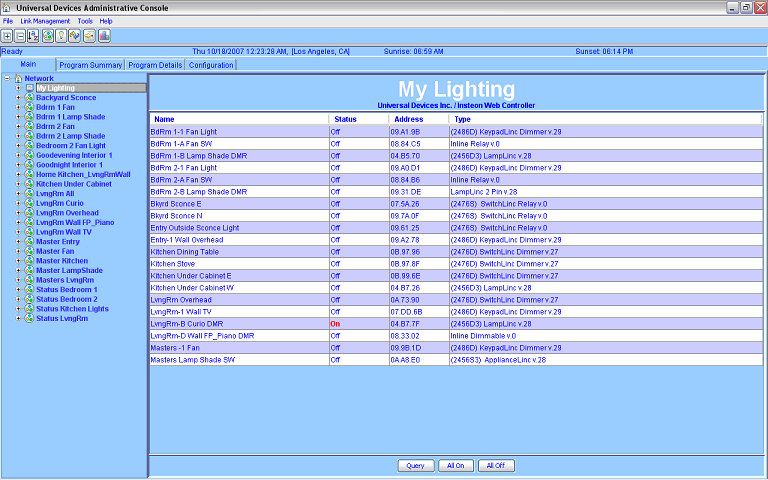 Placing the mouse pointer over the node name and pressing the right mouse button will show the menu shown in Figure 30.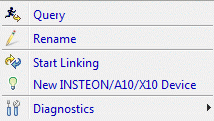 Expanding the ISY node by selecting the (+) sign on the tree or toolbar will show all the Insteon devices, that are linked to the ISY. You cannot delete this group.
Query
When you select the Query option on the menu, the ISY will start to query the network to retrieve the status of each device linked to it. Any new status retrieved is presented in the table. This operation can take 5 to 10 seconds per device.
Rename
The Rename menu option allows you to rename the ISY node.
Start Linking
Link Management->Start Linking
New Insteon Device
Diagnostics
---
ISY-26 INSTEON / ISY-99i Series INSTEON : User Guide : Main Tab Layout