ISY-99i/ISY-26 INSTEON:Start up
From Universal Devices, Inc. Wiki
If you already have Java installed and UPnP enabled, all you have to do is to click on the icon My Lighting (refer to Figure 1) appearing in the My Network Places (refer to Figure 2) either on the Start Menu or Desktop. If the "My Lighting" icon did not show up on your My Network Places you will need to follow the configuration steps below. Configuration is comprised of three very easy steps:
UPnP Configuration
Java Installation
If you have any other network firewall software, please contact us to walk you through the configuration.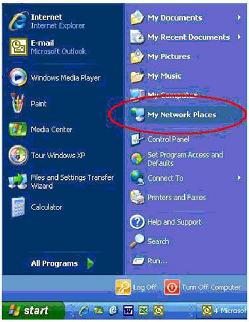 In your Network Neighborhood/My Network Places double click on the My Lighting icon, see Figure 1– UPnP Configuration. See Initial Browser Window.