ISY-99i/ISY-26 INSTEON:Update Your Firmware
From Universal Devices, Inc. Wiki
The ISY unit comes with the capability (firmware 2.6 or greater) to automatically update your firmware. You no longer need a special username and password to automatically update your firmware.
Manual Update the Firmware
If your ISY does not have an internet connection you can still update your ISY manually.
Obtain a copy of the updated Firmware from UDI - Download the Firmware or contact us for a copy
Use the "Logon to My INSTEON ISY Now!" weblink, enter your user name and password when prompted to get logged in.
Start the upgrade from the pull-down menu go to "Link Management --> Manually Upgrade My Lighting"
Find the saved file, select it, and OK the selection

Your ISY will now update the firmware and reboot when it is finished.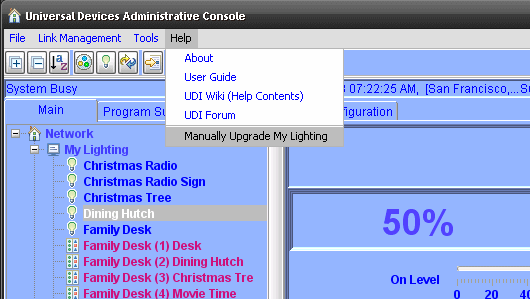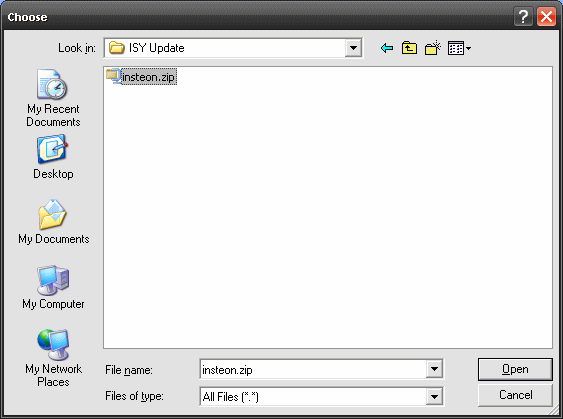 ---