ISY-99i/ISY-26 INSTEON:Variables
From Universal Devices, Inc. Wiki
The Variables Tab allows you to create and maintain Integer and State variables to use in your programs.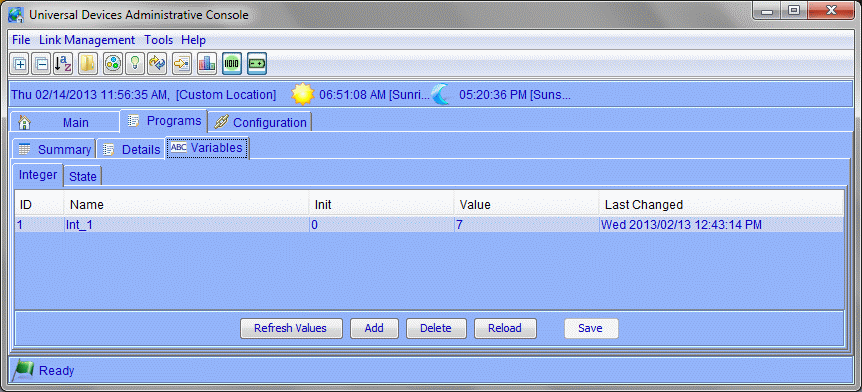 Doucle-click on Name, Init, or Value to edit the field.
The definitions for all the variables is under the Variables tab in Programs.
When you add/remove/rename a variable you must save your changes before they will take effect.
When you modify either the init value or the current value the change takes place immediately and you do not have to hit save.
The timestamp column shows the last time the current value of the variable was changed.
---