ISY Users:V5:ZWave:Advanced User Guide:NodeView: Difference between revisions
Jump to navigation
Jump to search
 

No edit summary

Line 1:
Line 1:

<!--

<!--

   ** DO NOT EDIT ON THE WIKI WEBSITE - Source file is v5.zwave.nodeView.txt

   ** DO NOT EDIT ON THE WIKI WEBSITE - Source file is v5.zwave.nodeView.txt

  [[ISY_Users:V5:ZWave:Advanced_User_Guide:NodeView]]

  -->

  -->

 

[[ISY_Users:V5:ZWave:Advanced_User_Guide | Advanced User Guide ]] : Node View

<!-- [[ ISY_Users:V5:ZWave | Z-Wave ]] : [[ISY_Users:V5:ZWave:Advanced_User_Guide|Advanced User Guide]] : Node View -->






[[File:ud-logo-large.png|UD Logo]]

[[File:ud-logo-large.png|UD Logo]]
---
Revision as of 02:17, 8 September 2020
Advanced User Guide  : Node View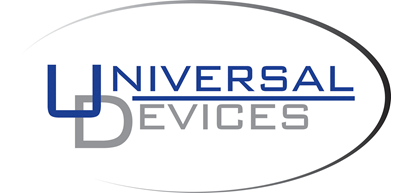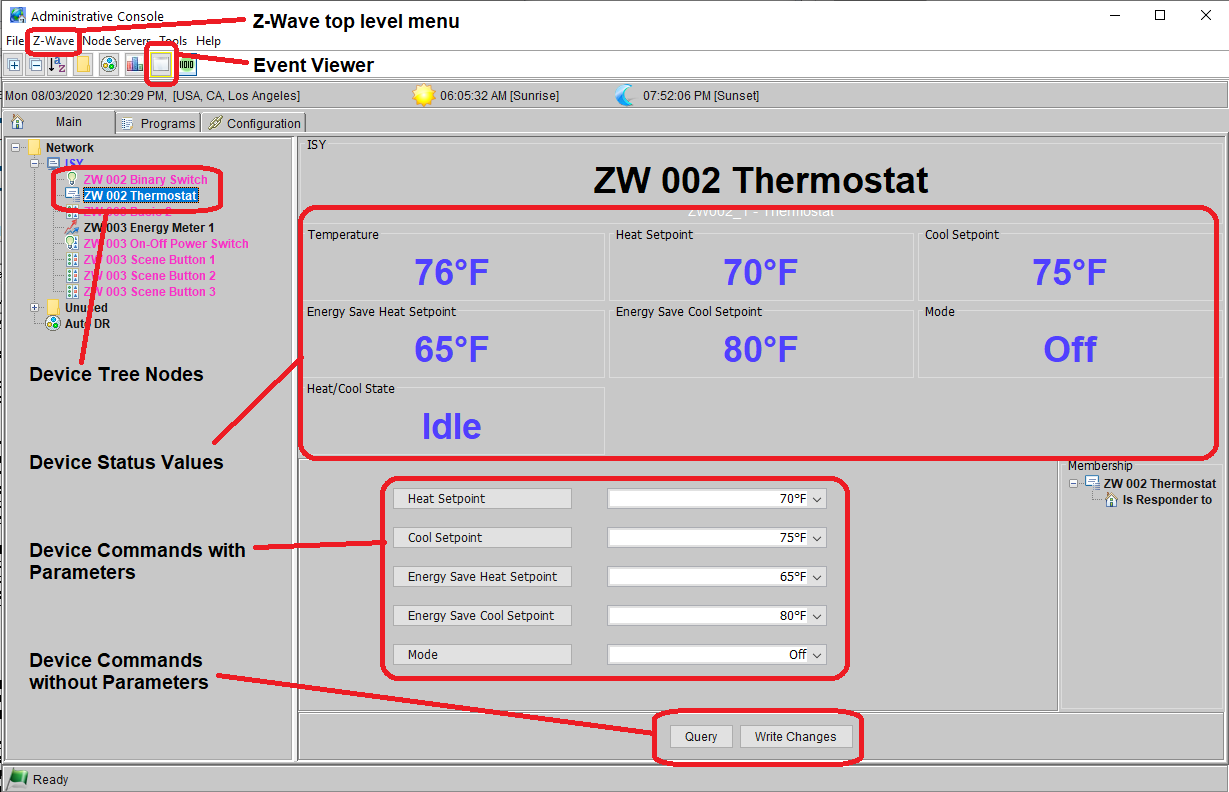 The Administrative Console (Admin Console) is the main GUI interface to the ISY. When a Z-Wave Device Tree Node is selected, the Device Status Values are shown in large font at the top of the page, and the Device Commands are shown at the bottom of the page. Some Z-Wave devices are represented as multiple device tree nodes. In this example, the thermostat also has a binary switch, which is represented in a different node.
Commands


Device commands may be issued from the device page in the Admin Console or from ISY programs. On the device page you will see a cycle button beside parameters that are optional. In programs you will see this as well, but in addition, you can specify an ISY variable as a parameter rather than a literal value.
The cycle button allows you to cycle through all the options for the parameter.