ISY Users:V5:ZWave:Internal Dongle
Jump to navigation
Jump to search
Z-Wave Plus™ Module
This product can be operated in any Z-Wave™ network with other Z-Wave certified devices from other manufacturers. All non-battery operated nodes within the network will act as repeaters regardless of vendor to increase reliability of the network.
To Factory Reset the Z-Wave dongle, follow the factory reset instructions in the User Guide after the dongle has been installed in the ISY.
If you are upgrading to Z-Wave, you will need to purchase the ISY Z-Wave Module by going through Help | Purchase Modules | Z-Wave Module in the Admin Console. The price will be $1.00.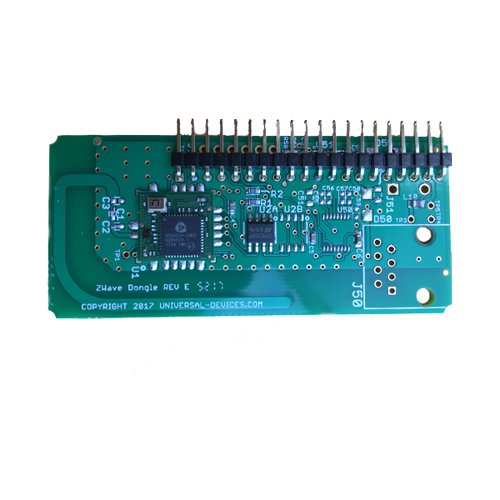 Assembly Instructions
Open ISY

Unplug ISY from power
There are four screws on the back which should be removed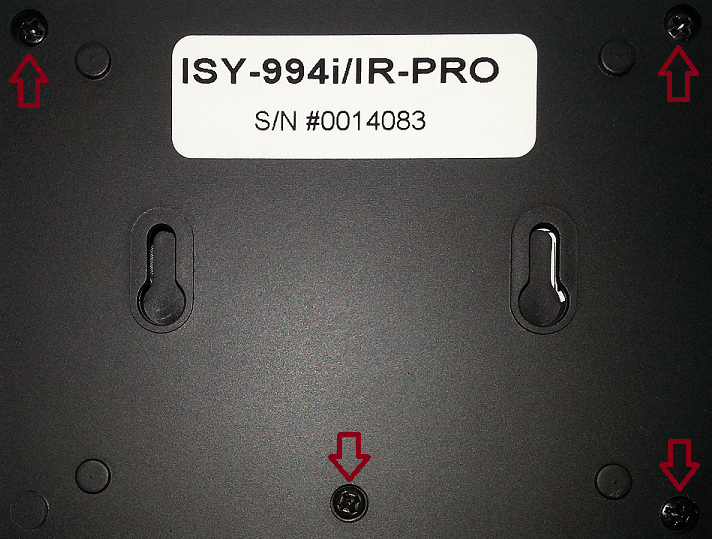 Prepare the Enclosure

Take ISY board out of the enclosure
Attach the Dongle to ISY' expansion slot

Plugin the Dongle into the Bottom Row of ISY expansion slot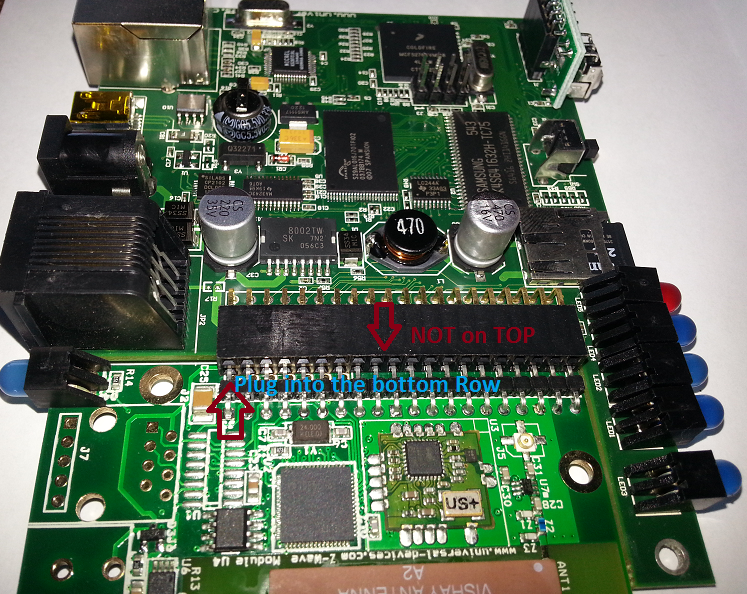 Put everything back

Push ISY board back into the enclosure starting with the side where all the LEDs are