V50 MAIN
From Universal Devices, Inc. Wiki
Introduction
The biggest change that v5.0 brings is to allow both UDI and 3rd party developers to create nodes in the ISY in a common dynamic way. All the node definitions and national language support are supplied as a series of XML and plain text files by the developer of the nodes. This allows the ISY to support any type of node even those we haven't yet imagined. The presentation and function of these nodes in programs, the device tree, notifications, etc. use a new common mechanism.
Program Variables
Variables have a precision from 0 (Integer) to 7 decimal points
Variables can be assigned the status values of nodes (e.g. current temperature from a thermostat)
Variables can be assigned system values (e.g. current year)
Programs
Conditions and device commands now optionally accept variables as parameters (Insteon & v5.0 nodes only)

This will be extended to Z-Wave and other nodes in the future

'Repeat' now has a 'while' option that uses variables in the condition
Status values now have a unit of measure (e.g. celsius for temperature)
REST
A REST API is available for supporting nodes from an external device. For example, an external device could implement a thermostat and present it as a node (or series of nodes) in the ISY.
NOTES:
You will have to manually reset your ISY admin password if you decide to go back to an older version.
Version 5.0 is currently in Alpha and thus may have (potentially serious) bugs
Known Issues
Requirements & Installation
ISY-994 Series with firmware version 4.3.1 or above (Help | About)
Networking Module - 21040 (Help | About). (Only required if connecting to Node Servers)
Developers
Cycle Button

The cycle button (shown in the blue circle) appears next to many input components throughout the Admin Console. Pressing the button cycles through the various input options. In this example, it would cycle through either omitting the parameter, specifying a literal value, or specifying a variable for the parameter.
Node View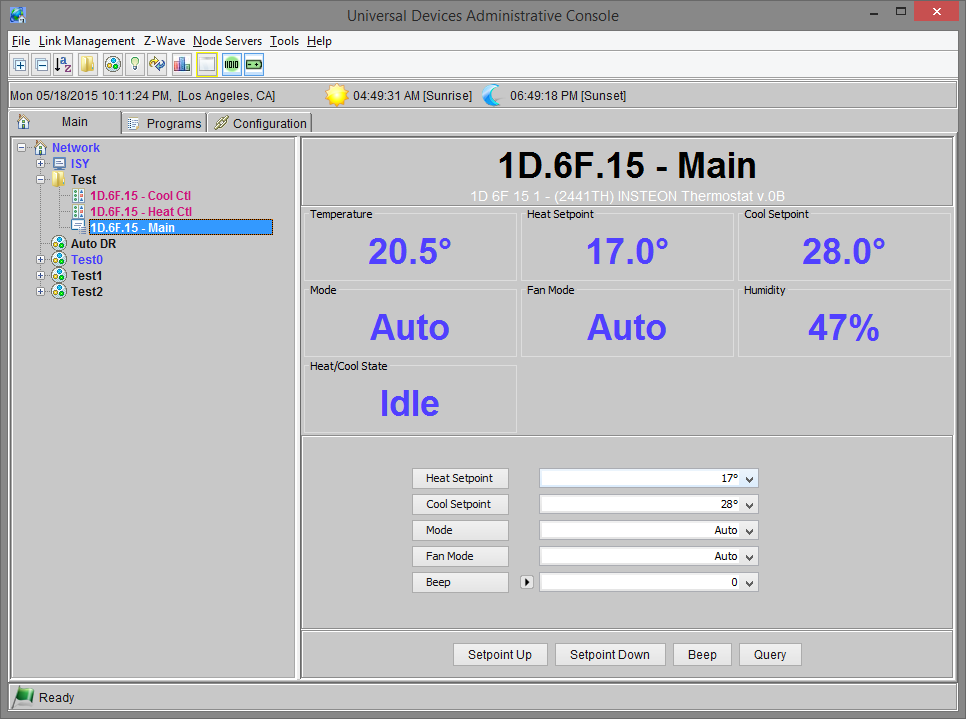 A common view format is used for all devices
Variables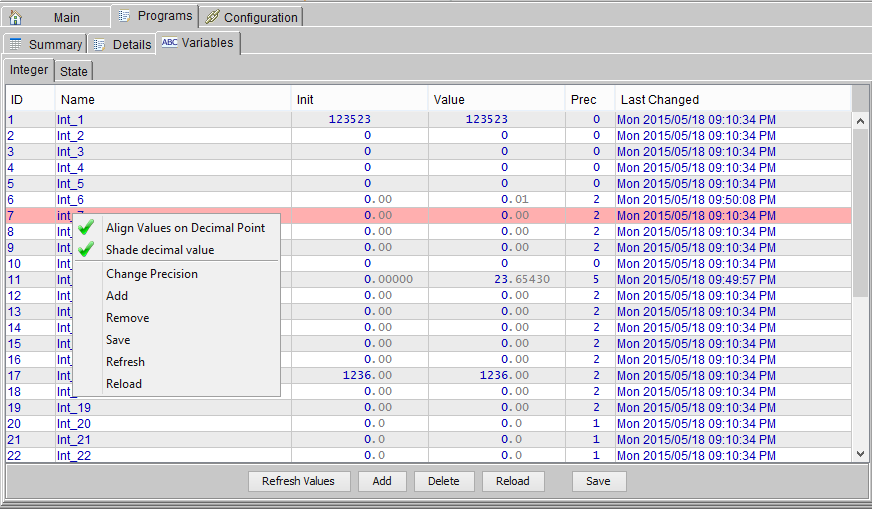 To change the precision of a set of variables
Select the variables
right+click to bring up the menu and select Change Precision
Select a precision for the variables
Press the Save button at the bottom of the screen
All variables are still stored as 4-byte signed integers. Therefore, increasing the precision of a variable reduces its maximum value.
Program Status Conditions

Status conditions support either literal values or variables
Program Control Conditions
Control conditions have not changed in this version
Program Device Actions

Device actions support either literal values or variables
Program Variable Actions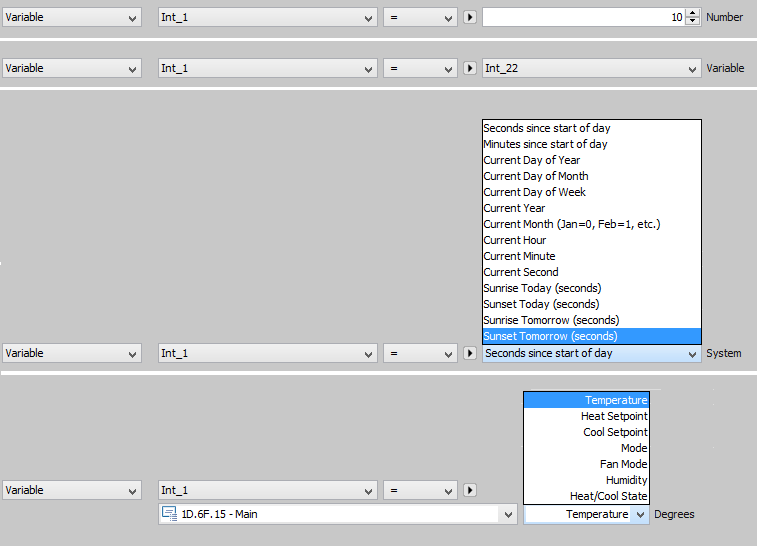 Variables can now be assigned a variety of values
Repeat While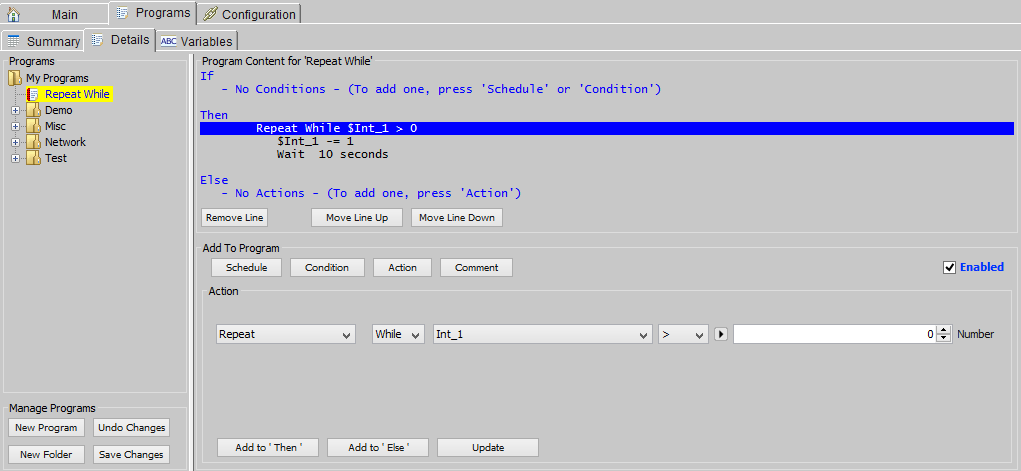 Repeat While allows you to use variables in a loop